Jukes Insurance Brokers are delighted to have received national recognition from Insurance Age in the UK Broker Awards 2021, winning the Customer Service award.
As part of the Broker Expo, the UK Broker Awards topped off the event at the Coventry Building Society Arena (formerly known as the Ricoh Arena) on 11th November 2021. The Awards were hosted by Sian Barton, Insurance Age Editor, and presented by Colin Murray, BBC Radio Presenter.
Jukes Insurance Brokers, Managing Director, James Godsall commented:
"Thank you to all of the team, and to everyone who continues to take their time to leave us a review – the power of testimonials for a business of our size should not be underestimated."
"In an industry where mergers and acquisitions among the large players continues to dominate headlines, this is perhaps a reminder that the world of community-based broking remains an exciting place to be, and that we continue to strive to put our clients truly at the heart of everything we do."
"As we continue to grow, we will place the same level of importance on customer service that we have always prided ourselves on."
"As an independent, family-run business, this means a lot to the whole team. Thank you to the judges for recognising us in this way."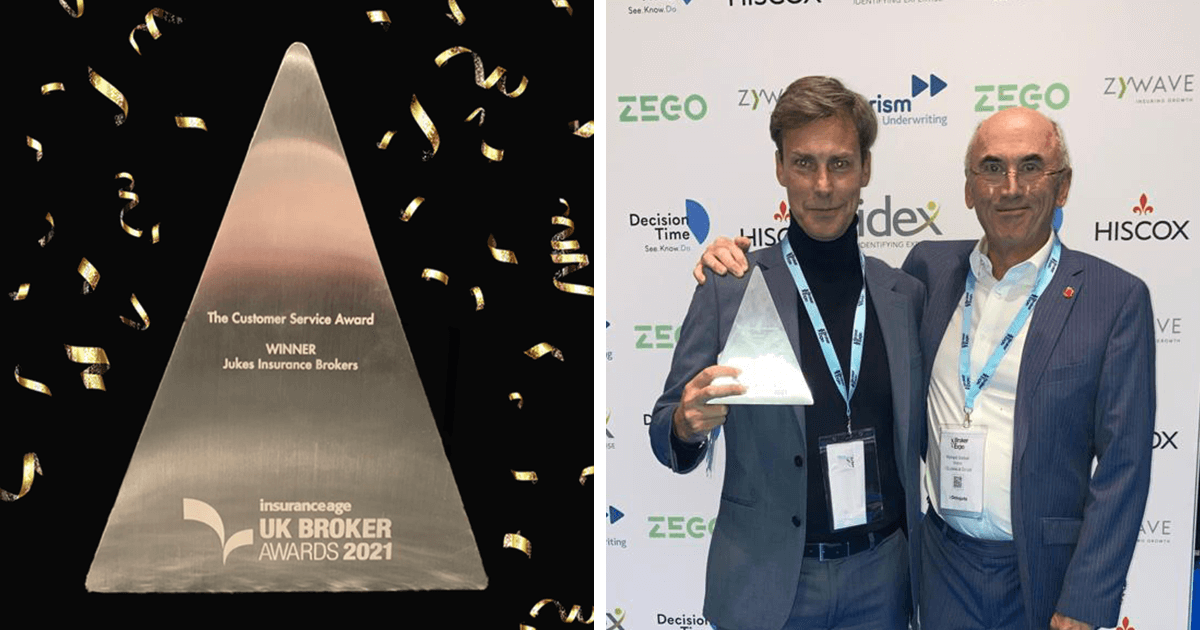 This news comes as Jukes Insurance Brokers recently surpassed 1,600 reviews and boasts an average star rating of 4.92/5 on reviews.co.uk.
Jukes Insurance Brokers are a multi-award winning insurance broker based in Bromsgrove, serving those in the West Midlands and those further afield.
Established in 1963, they have built many longstanding relationships with clients, including individuals, families and businesses. Offering independent advice and an in-house claims team, the team at Jukes Insurance Brokers have a rich history and are a fourth-generation family business with company values that put the customer first.