Jukes Insurance Brokers was founded 60 years ago with the mission of providing great service, competitive prices and ultimately a policy that is fit for purpose. From a one-man band to an 18-strong team (with our latest acquisition of North Warwick Insurance Services).
As we reflect on our 60-year journey, we are proud of our history and the many milestones we have achieved. Our clients have always been at the heart of everything we do, and we are grateful for their trust and loyalty.
Our experienced team are the heart of Jukes Insurance Brokers. Many of them have been with us for years and have been an integral part of our success. They are the backbone of our success, and without them we wouldn't be where we are today.
4 generations of progress
You know the name, but do you know where it all started? Jukes Insurance Brokers was founded in 1963 by Ivor Jukes. Little did he know that 60 years later, Jukes Insurance Brokers would be celebrating a legacy of growth, service excellence, innovation and commitment to our clients.
Since then, the company has grown from generation to generation, led by Ivor's relatives Ken Godsall (Brother-in-Law), Richard Godsall (Nephew) and more recently James Godsall (Great Nephew). Alongside the team, the Godsall family has been dedicated to preserving the values and mission established by Ivor, while also finding new and innovative ways to meet the changing needs of our clients.
Fast forward to today, the company is led by James Godsall with Richard Godsall still playing an important role in the company as Director. The trio of current Directors is completed by Arran Williams who has been with us for more years than he would care to admit to! Along with being well known and loved by our clients, his extensive experience in the insurance industry has been a key part of the company's success and made him an integral part of the leadership team.
Keeping it in the family
This family tradition has been a key factor in our success and has helped us maintain our commitment to providing exceptional service and personalised solutions to our clients.
With our commitment to innovation and a personalised approach, we are constantly finding new ways to improve our services and meet the changing needs of our clients.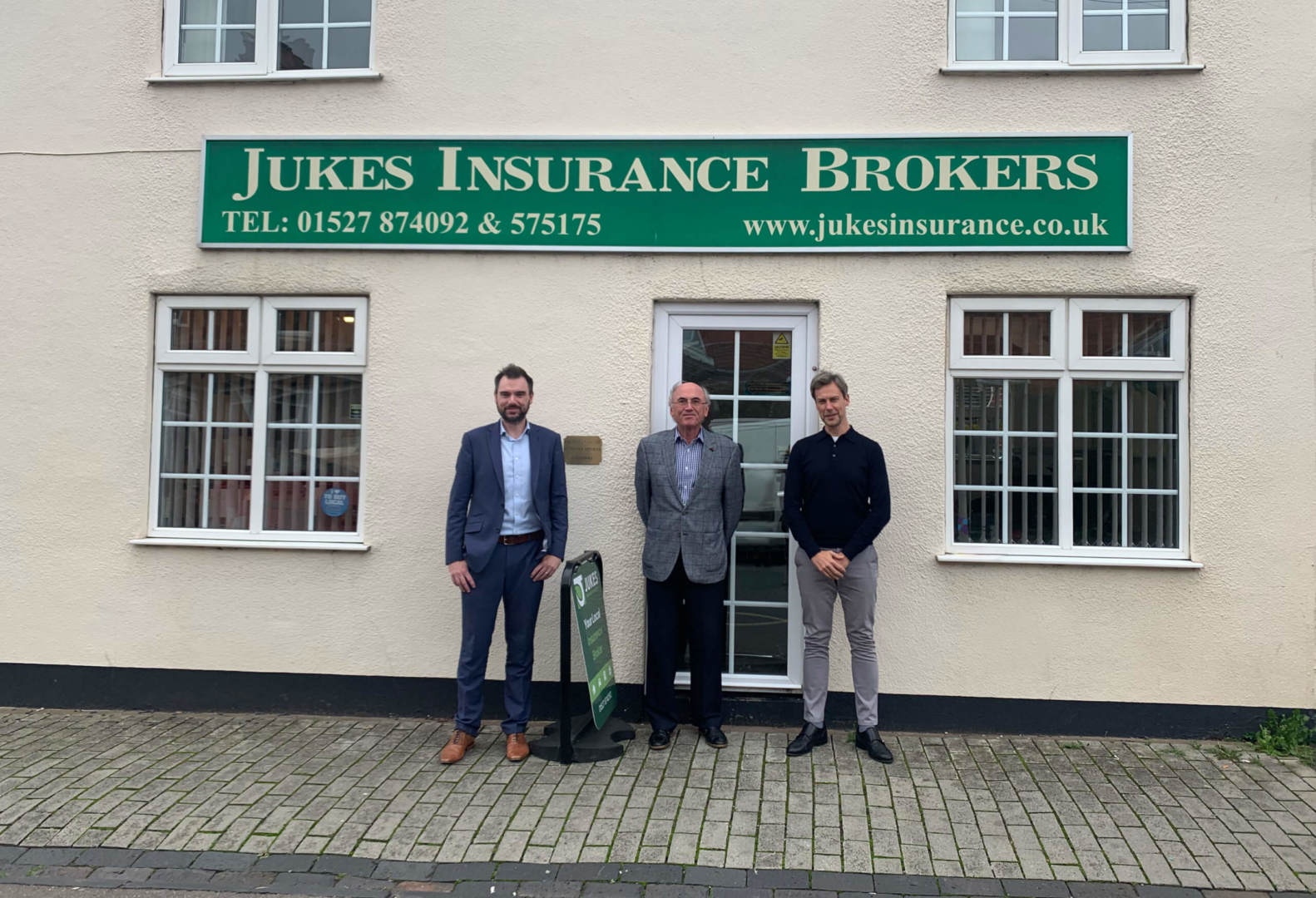 Managing Director of Jukes Insurance Brokers, James Godsall, said:
"I joined Jukes Insurance Brokers in late 2019 and it has been an honour to play a part in continuing the fantastic legacy of this local independent business. Being part of the local community, many of the people we work with don't feel like clients, they're our friends, they're our neighbours, they run the business down the road. They face the same challenges that we do and care about protecting each other. We feel a real responsibility to not only help from an insurance perspective, but to also give back in other ways.
"I am so proud to see Jukes reach this fantastic milestone. We have continued to grow throughout these challenging times, and expanded to 2 offices for the first time with our acquisition of North Warwick Insurance Services. I can't wait to reveal more about our plans for 2023 to celebrate not only Jukes, but also the amazing communities we serve. Watch this space!"
60 years and counting…